St. Louis' Premium Cigar Shop & Lounge
The Rivermen Cigar Company is a premium cigar shop where quality is taken seriously. Therefore,  we make sure our Sonic Humidifier with reverse osmosis always maintains perfect humidity. As a result, you can rest assured our premium cigars have a superior aroma, preparation, look and taste.
St. Louis Cardinals, Blues, World Cup, Football, Car Racing… The Rivermen Cigar Company is a great place to kick back and relax with a cigar and a cocktail and watch your favorite sporting event.
Whether you are new to cigars or you've been smoking them for years, there is a lot to know when it comes to selecting the right cigar. Join us for one of our many educational seminars. You might just learn a thing or two.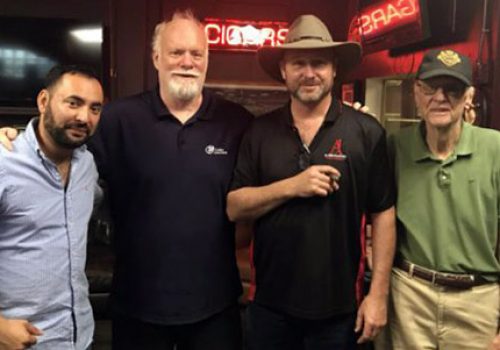 Welcome to The Rivermen Cigar Company. Our premium cigar shop and lounge is conveniently located in the heart of St. Louis County.
Hours
| | |
| --- | --- |
| Monday | 11:00 am - 10:00 pm |
| Tuesday | 11:00 am - 10:00 pm |
| Wednesday | 11:00 am - 10:00 pm |
| Thursday | 11:00 am - 10:00 pm |
| Friday | 11:00 am - 12:00 am |
| Saturday | 11:00 am - 12:00 am |
| Sunday | 12:00 pm - 6:00 pm |