Whether you're a cigar aficionado or new to cigars, you'll feel right at home at The Rivermen Cigar Company.
The Rivermen Cigar Company is a full service brick and mortar retail cigar shop with a lounge. We take our product offering seriously and select our inventory with the utmost care. We enjoy the subtle nuances of a fine cigar and wish to share our experiences with fellow cigar smokers.
Not only do we care for our cigar inventory, but we take pride in offering a comfortable cigar lounge in which you can enjoy a premium cigar. We also offer beverages to accompany your experience in our lounge.
Our baby grand piano which used to adorn The Chase Park Plaza adds nostalgic ambience to our lounge, and the oil paintings that adorn our walls depict the daily lives of Missouri Rivermen that would sell their wares and assist in the river trade of yesteryear. Paintings by internationally acclaimed Missouri artist George Caleb Bingham and Washington Missouri's own Gary R. Lucy are but a few examples of the stories that can be told through the paintbrush. We are as excited about our gallery as we are about our new logo designed by Gary R. Lucy Gallery.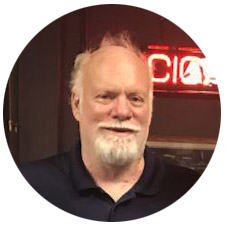 Dan Ponder
After 30 years in environmental consulting and almost as much time visiting cigar shops in the US and around the globe in cities such as Auckland, Singapore, Abu Dhabi, Cancun, Cayman Islands, The Bahamas, Buenos Aires, Aruba, Panama, London, Madrid and many more, fate moved me into the world of owning and operating a "brick and mortar" retail cigar shop in my hometown of St Louis. I have also been fortunate to attend multiple Big Smokes in Las Vegas and visit world class cigar factories in Santiago, Dominican Republic including La Flor Dominican, Davidoff and Arturo Fuente all with Ron Lesseraux, former owner of Serious Cigars.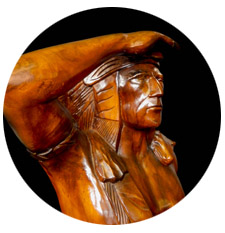 Chief Puff & Stuff
American Indians and tobacco had always been associated together. American Indians introduced tobacco to European settlers, thus the depiction of native people on smoke-shop signs was almost inevitable. As early as the 17th century, European tobacconists used figures of American Indians to advertise their shops.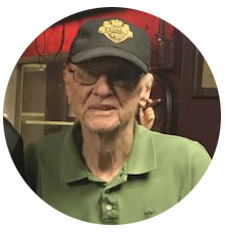 Harold Alcorn
The previous proprietor, Harold possesses a wealth of knowledge about cigars which he learned from over two decades in the business. Harold's years on the basketball court for St. Louis University garnished many records and recognition, for which he was inducted into the Missouri Sports Hall of Fame in 1991.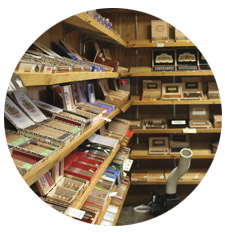 Our Humidor
Our large walk-in humidor is lined with Spanish cedar. We also have a state-of-the-art reverse-osmosis humidification system by Sonic, which is most commonly used by professional cigar manufacturers.